Note Thai
279 Bushwick Ave, Brooklyn, NY 11206
Order now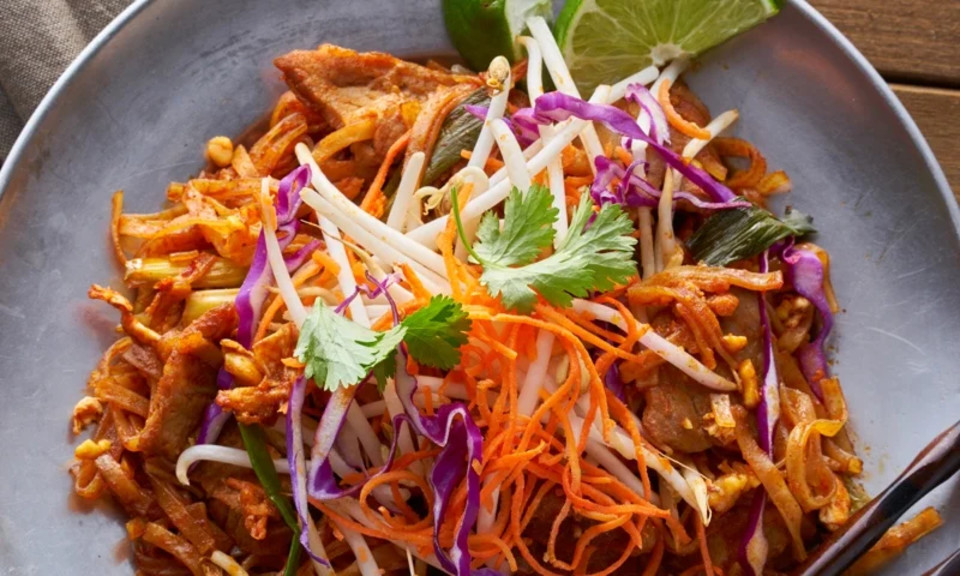 Christine
I might be spoiled because they're up the block, but delivery is so fast. Thai iced tea is reliably good, sometimes fried appetizers can be oily, but you know, they were fried. I always order pad see ew or drunken noodles, and they always hit the spot.
Isa
The most tasty Thai food ever!! First time ordering from them, definitely wont be my last! Delivery arrived much sooner than expected, large portions, and not cheap with their meats! U have a very happy customer here! Thank you!
Chris
this place is our go-to for thai. food is delicious, delivery is so fast. We always gets the duck pad thai and massaman curry. recently we tried the spicy noodle soup and was great too. five stars!
Shannon
I love this place! Best Thai Ive found next to Klom Klorm in Bushwick. This place has way more options though!
Haydee
First time ordering and the service was great. The delivery was quick. Thanks!
jenny
Finally some good thai food!!! I'm so sick of the Chinese / Thai / Japanese food restaurants because, for whatever reason, the food always tastes Chinese food. I dont want water chestnuts in my padthai ug! Golden bags are delicious as well as the curry noodle soup (** MUST ASK TO SEPARATE THE NOODLES FROM THE BROTH **) I also enjoyed the thai donuts. So happy this is available to order from now. Prior to Note Thai, I would drive to myrtle avenue for decent thai. Happy Happy joy joy!
Lucas
I don't know why this place has had so many negative reviews. it is much better than a 3 star restaurant. Delivery is always on time, food is hot and delicious and the menu is very diverse. I order the Earth Wind Fire and anything with the vegetarian duck and extra vegetables. So delicious
Nikki Joanne
Delivery was on time, food was hot and delicious! Hit the spot in terms of spice :) One of the only Thai places (at least in the Bushwick area) that @) advertises a noodle dish with peanut sauce. Exactly what I was looking for.
Jovi
There are several Thai restaurants in the neighborhood that we've tried but Note Thai is by far the best. Great food, speedy delivery, and always accurate. This restaurant has become a weekly staple.
Judy
Love the food. Its not to salty and sweet as some Thai restaurants. The food is fresh and is made to order! LOVE LOVE LOVE this place. The people are also very friendly and helpful
About us
Asian, Dinner, Healthy, Lunch Specials, Noodles, Thai, Vegetarian
Today

Delivery: 12:00 PM - 10:00 PM

Takeout: 12:00 PM - 10:00 PM

Delivery

Monday:

12:00 PM - 10:00 PM

Tuesday:

12:00 PM - 10:00 PM

Wednesday:

12:00 PM - 10:00 PM

Thursday:

12:00 PM - 10:00 PM

Friday:

12:00 PM - 10:00 PM

Saturday:

12:00 PM - 10:00 PM

Sunday:

12:00 PM - 10:00 PM

Takeout

Monday:

12:00 PM - 10:00 PM

Tuesday:

12:00 PM - 10:00 PM

Wednesday:

12:00 PM - 10:00 PM

Thursday:

12:00 PM - 10:00 PM

Friday:

12:00 PM - 10:00 PM

Saturday:

12:00 PM - 10:00 PM

Sunday:

12:00 PM - 10:00 PM